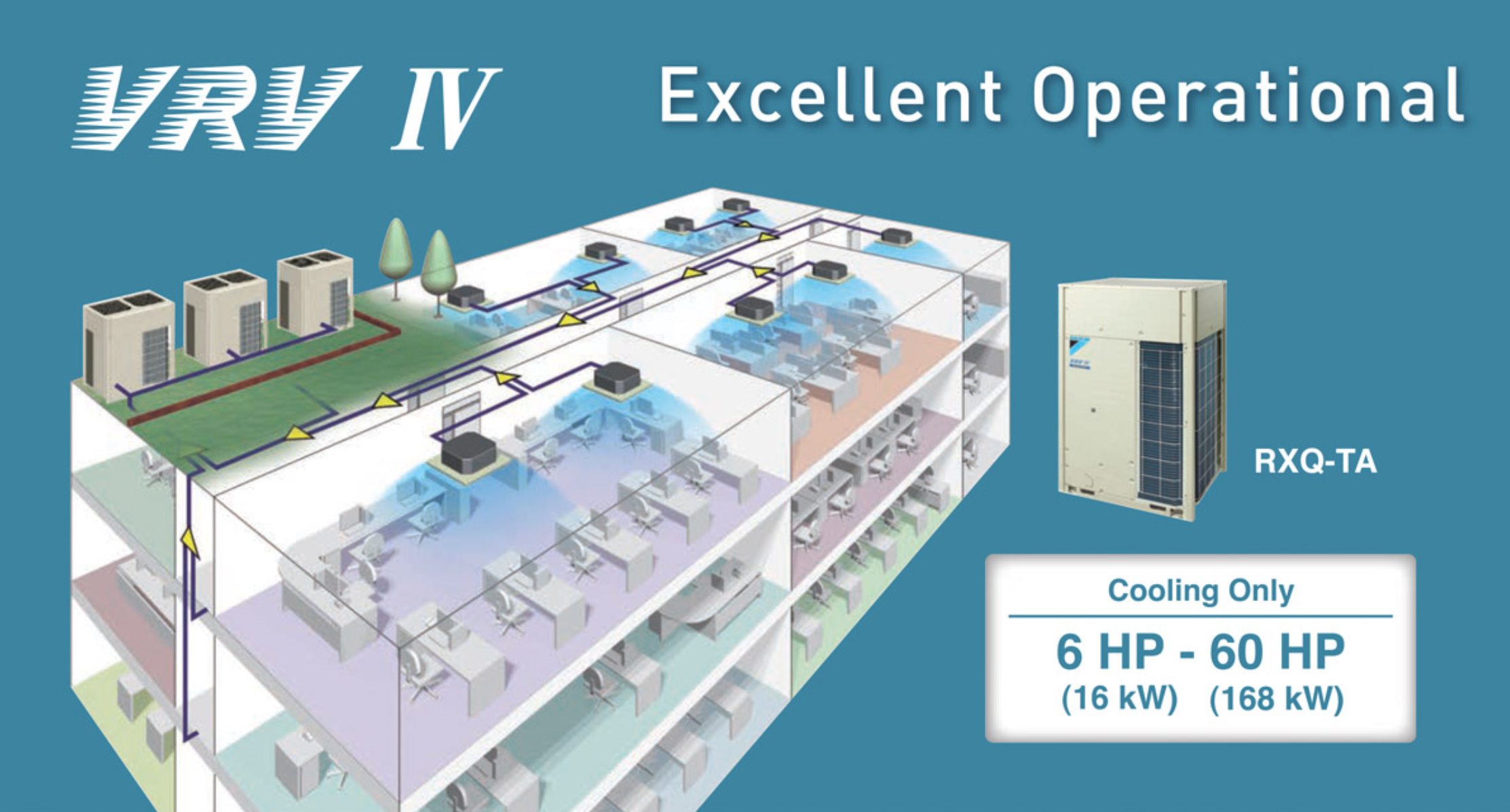 Daikin VRV IV
Technology Category:

ACMV
Technology Supplier:

Daikin Air-conditioning (Singapore) Pte Ltd
Originated From:

JAPAN
Suitability in Existing Building/New Development:

Existing Building , New Development
Suitability Climate Zones

Hot and humid , Hot and dry
Last Update Date

04/10/2019 15:59:43
Technology Keywords

High COP, Lower Operation Sound
Technology Description

As a leading global innovator, Daikin advanced from the conventional 2 module combination to a single module for 20 HP model. This allows the installation area to reduce by 43% as compared to the previous VIII Series.
Estimated Life Time

15 years
Estimated Lead Time

3 month
Technology Features

Increase surface area of heat exchanger for better performance
Easy maintenance
Sufficient cooling for electrical component
Eliminate suction resistance issue to enhance air flow volume.
Technology Advantages

The new VRV IV system now features VRT technology. VRT automatically adjusts refrigerant temperature to individual building and climate requirement, thus further improving annual energy efficiency and maintaining comfort. With this excellent technology, running costs are reduced.
Technology Limitation

N.A.
Cost and Benefit Analysis

During cooling, the refrigerant evaporating temperature (Te) is raised to minimise the difference with the condensing temperature. Compressors work less, and this reduces power consumption.
Certifications and Awards

N.A.