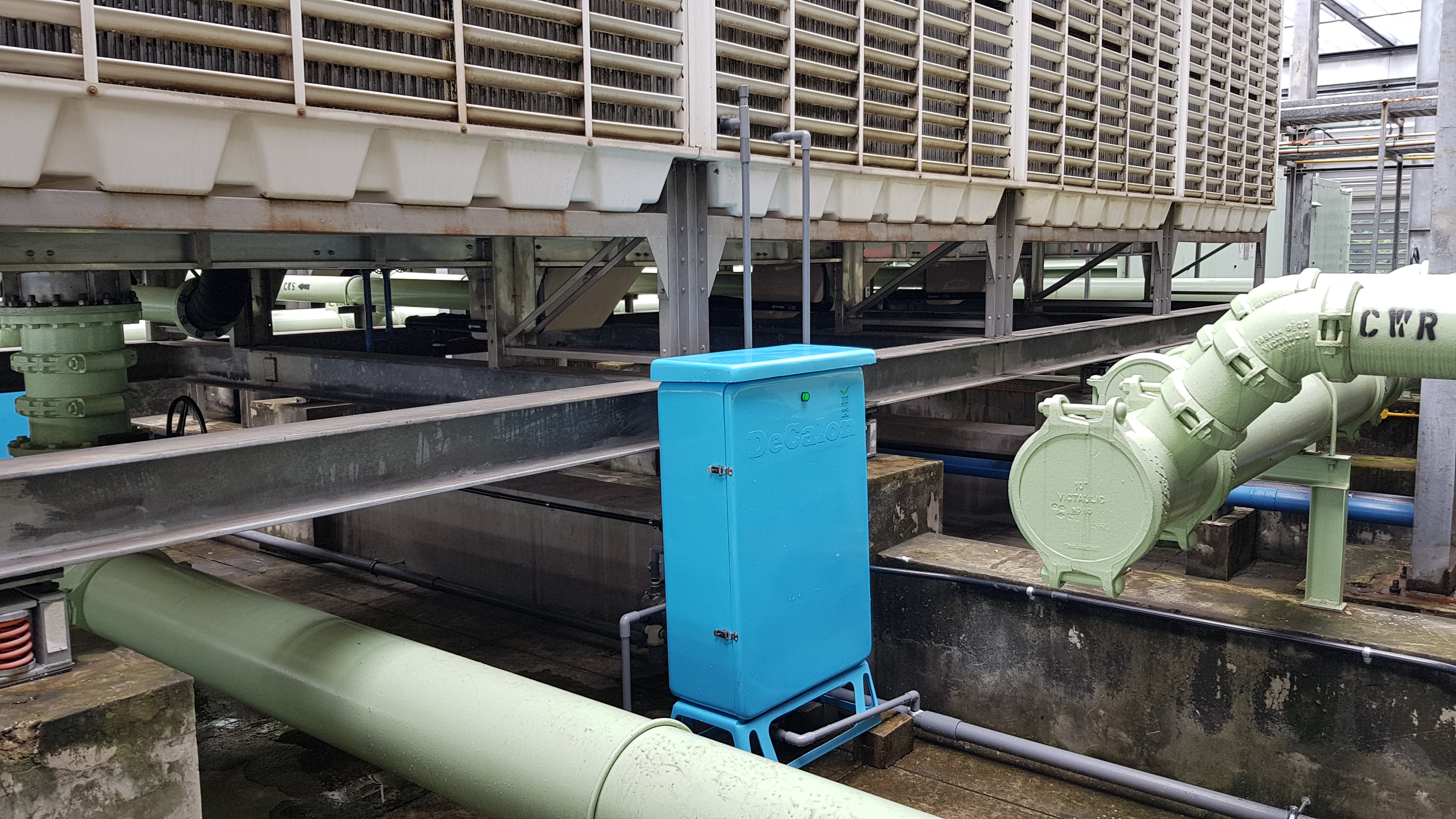 DeCaIon DCI 15A
Technology Category:
Technology Supplier:

Innovative Polymers Pte Ltd
Originated From:

SINGAPORE
Suitability in Existing Building/New Development:

Existing Building , New Development
Suitability Climate Zones

Hot and humid , Hot and dry , Others
Last Update Date

03/27/2019 16:14:39
Technology Keywords

Cooling Tower Water Management System, Non-Chemical, Chemical Free, Energy Saving, Water Saving, Chemical Saving, Improved Chiller/Chiller Plant Efficiency, Clean and Green Technology, Environmental Friendly
Technology Description

DeCalonTM (DCI), first of its' kind, is a revolutionary approach to eliminating scale, preventing corrosion and bio-fouling in cooling water systems. Through applied electro-chemistry, CataGreenTM and a patented intelligent controller, DCI removes water hardness from cooling systems without the need for hazardous chemicals. The innovation provides a green technology solution to scaling, corrosion and bacteria control in large building HVAC systems and industrial chiller circuits.
Estimated Life Time

10 years
Estimated Lead Time

1 month
Technology Features

Chemical Free
Technology Advantages

1. 7%-25% chiller plant power saving, site specific
2. >50% water savings
3. Corrosion control
4. Biological control (Well below NEA standards)
5. Recyclable blow down water
6. Reduces operating and maintenance costs
7. Extends life of chiller system
8. Standalone and easy installation. No plant shutdown required
9. Excellent project to attain BCA Green Mark Points
10. Carbon footprint reduction
11. Solid ROI

Technology Limitation

N.A
Cost and Benefit Analysis

1 – 2 years ROI
Certifications and Awards

SGBC, ISO 9001, CE Certified, Patents