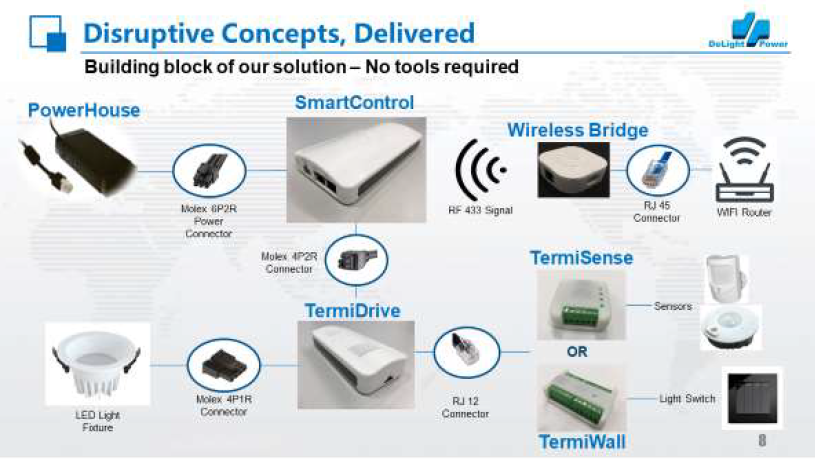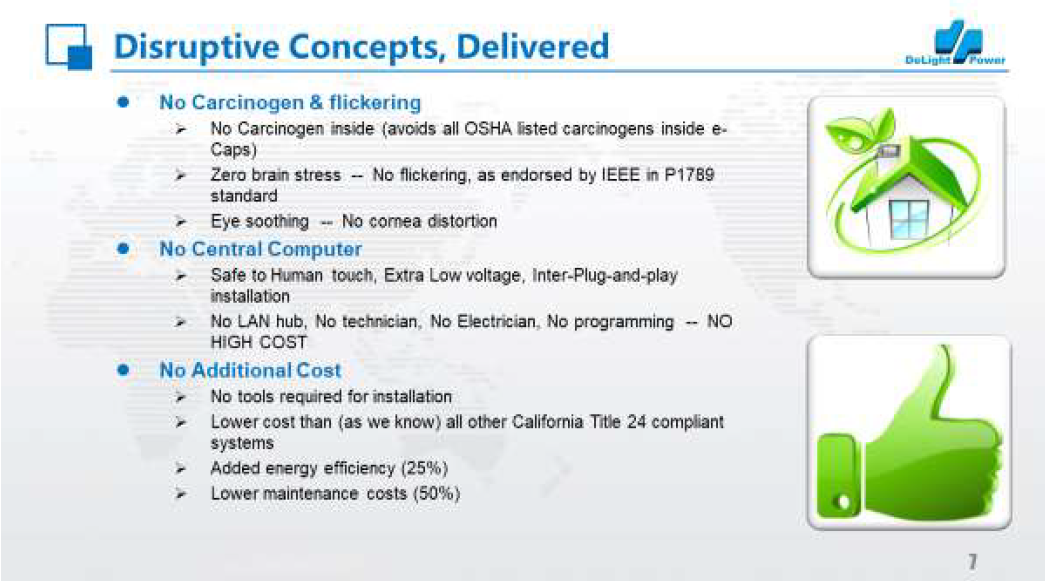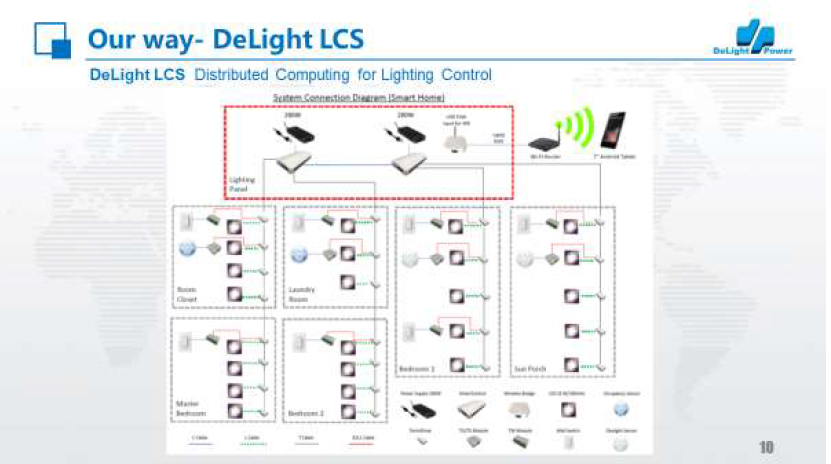 NALA Smart Energy Control System
Technology Category:

Controls and Operations
Technology Supplier:

V2R Technology Services Pte Ltd
Originated From:

HONG KONG (SAR)
Suitability in Existing Building/New Development:

Existing Building , New Development
Suitability Climate Zones

Hot and humid , Hot and dry
Last Update Date

03/19/2019 10:48:32
Technology Keywords

IoT3, Neural Network, non-carcinogen electronics,healthy lighting, low labor auto-installation
Technology Description

A new IoT3 solution delivering easy-to-use Energy Control solution for smart City. The intelligent energy control system, using the Neural Automated Linked (Lighting) Array (NALA) technology which can control the usage of the energy for the targeted control area. The NALA invented by Dr. Yau is that each element in the array has its own little intelligence which enables its ability to be self-configured and self-adaptive. NALA is inexpensive, easy to use by plug-and-play and can be used in different applications in the Smart City concept. Currently NALA for lighting has been implemented in several commercial offices and schools in Hong Kong, Taiwan and U.S. ; as a result, the nation is already experiencing tremendous positive impacts on environmental friendliness, children's vision as well as energy saving. Hence, our objective of this project is to promote this technology in Singapore and to continue implement the system to other control area such as residentials, hotels, shopping malls, airports as well as for outdoors such as City lamps, tunnel lights, electrical vehicles charging etc. To sum it up, our system enables high percentage of energy saving; promoting health & environmental protection and providing precise & individualized control of energy for better life styles and convenience The implementation is of particular benefit for school children. As per published research white paper from Philips, system we invented can help: a) speed up student reading in class; b) for one-way lectures, reduce in-class hyperactivities. Furthermore, our system is totally flicker-free (not mere non-flicker, which still has 10% flicker) and helps reduce eyesight problems. Hong Kong is the world's worst city on children eyesight (Singapore is the second !), and this system will help reduce correctional glasses for students.

Estimated Life Time

10 years
Estimated Lead Time

3 month
Technology Features
Technology Advantages

Self-configuration, self-adaptive, plug-and-play. (Easy installation), energy saving, environmental friendliness, Protect vision and less-brain-stress
Sharply reduced labour, reduces total installed costs and time-for-installation.
Sunlight savings and occupancy automation is an integral function of the system.

Technology Limitation

None, instead can be extended to many other applications such as for the air condition, home appliances and many different commercial spaces, such as airports, convention centre etc.

Cost and Benefit Analysis

Increase Energy efficiency 25 to 50+%; lower maintenance cost 50%; lower installation cost 75% (when compared to smart lighting such as DALI and KNX;
Save cost on collection of electronics waste (our product has no electrolytic capacitor, hence no carcinogen inside)
Intangible benefits: no flicker to protect student's eyesight, variable lighting increase the learning efficiency, less tiresome for workers after long hours

Certifications and Awards

London IET (Institute of Engineering and Technology) Award Sept.18;Hong Kong Industry Machinery Award, Dec.18; etc.