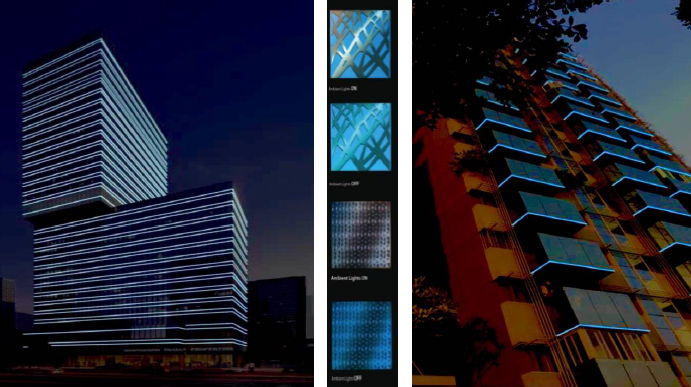 LES – Light Emitting Glass
Technology Category:

Facade and Envelope
Technology Supplier:

Facade Global Master Pte Ltd
Suitability in Existing Building/New Development:

Existing Building , New Development
Suitability Climate Zones

Hot and humid , Hot and dry
Last Update Date

03/27/2019 16:15:31
Technology Keywords

Glass, curtain wall, billboards, façade, ceiling and skylights, façade lighting
Technology Description

LES Glass – Light Emitting Surfaces, produced with advanced printed lighting technology. This product provides a uniform dispersion of light across large surface. It also provides flexible backlight to any surface shape without rigid backing.
Estimated Life Time

1 years
Estimated Lead Time

0 month
Technology Features

Heat, glare and light pollution are the biggest turn-off for most lighting system. LES is developed especially to address this technology gap, bringing comfort and romance light into your living space.
Technology Advantages

•

The LES glass does not emit heat and ultraviolet.
•

No strobing effects.
•

Long life span.
•

Low energy consumption.




Technology Limitation

NA