[CLOSED] BCA-DBS Joint Challenge Call for Demonstration of Innovative Energy Efficient Solutions
By:
Guang Yu
00:19:52 30/08/2019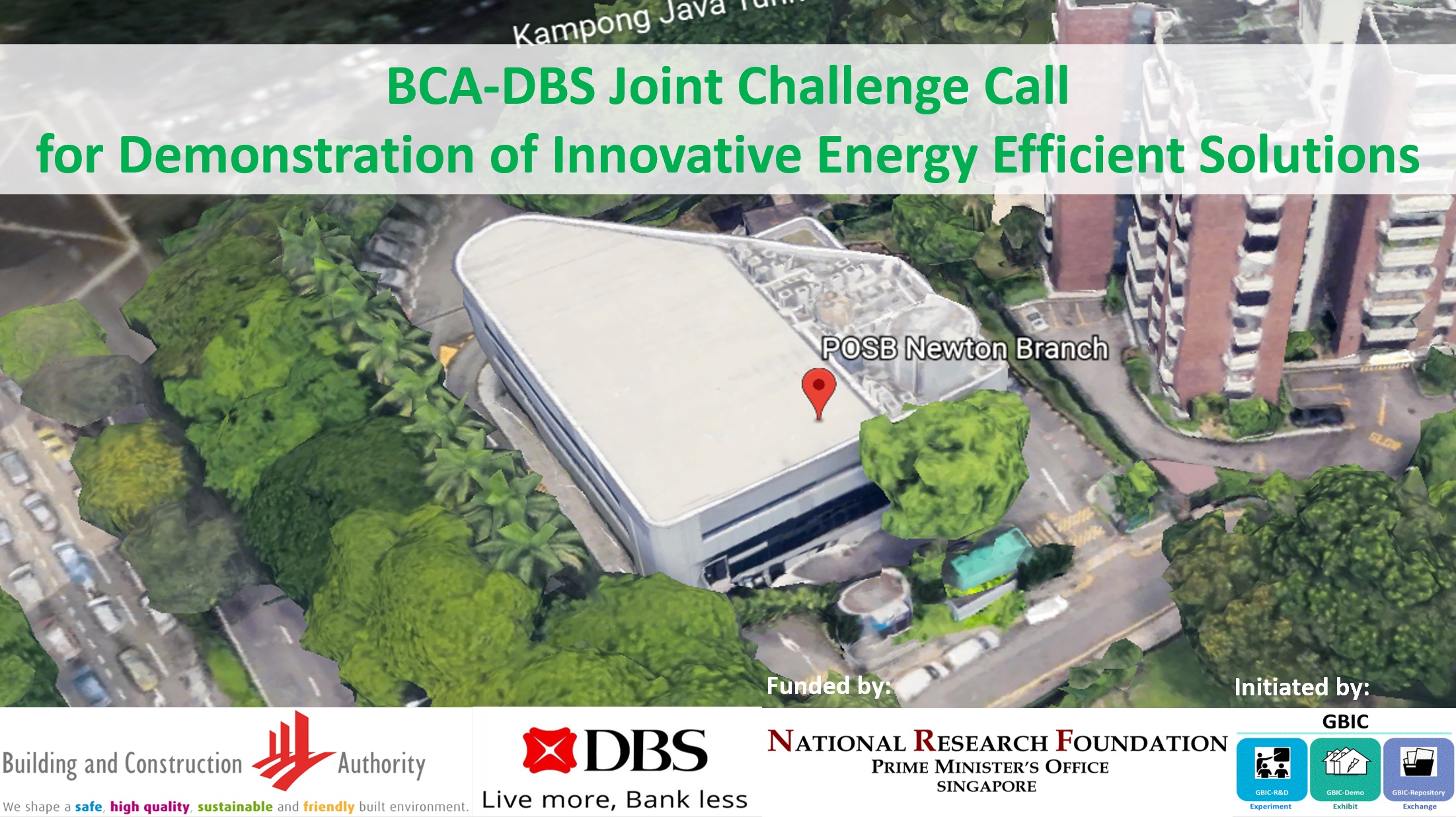 BCA-DBS Joint Challenge Call for Demonstration of Innovative Energy Efficient Solutions
Background
The Green Buildings Innovation Cluster (GBIC)[1] was established in 2014 as an integrated innovation programme for the development and demonstration of building energy technologies. The goal is to advance Super Low Energy (SLE) and net zero energy buildings in the tropics.
Leveraging GBIC's platform which promotes co-innovation amongst sustainable corporations, technology firms, researchers and innovators, BCA and the DBS Bank Ltd will be launching a Joint Challenge Call to demonstrate innovative energy efficient solutions for an office building.
This will be the 2nd Joint Challenge Call under GBIC, following the success of the inaugural call last year where BCA and Keppel Land Ltd (KLL) jointly test-bed sustainable technologies at the Keppel Bay Tower
Objectives
The objective of this Challenge Call is for BCA and DBS Bank Ltd to solicit and identify innovative building energy technologies/solutions that can be applied to actual buildings and help achieve the exemplary performance of SLE.
The technologies and solutions solicited include those arising from completed R&D projects and/or emerging technologies that have not been widely implemented either locally or overseas, and/or can be integrated in a new and innovative way. Their demonstration in actual buildings would generate valuable insights and performance data through comprehensive measurement and verification. If successful, the demonstrated technologies will be expected to diffuse to market and scale up for wider adoption.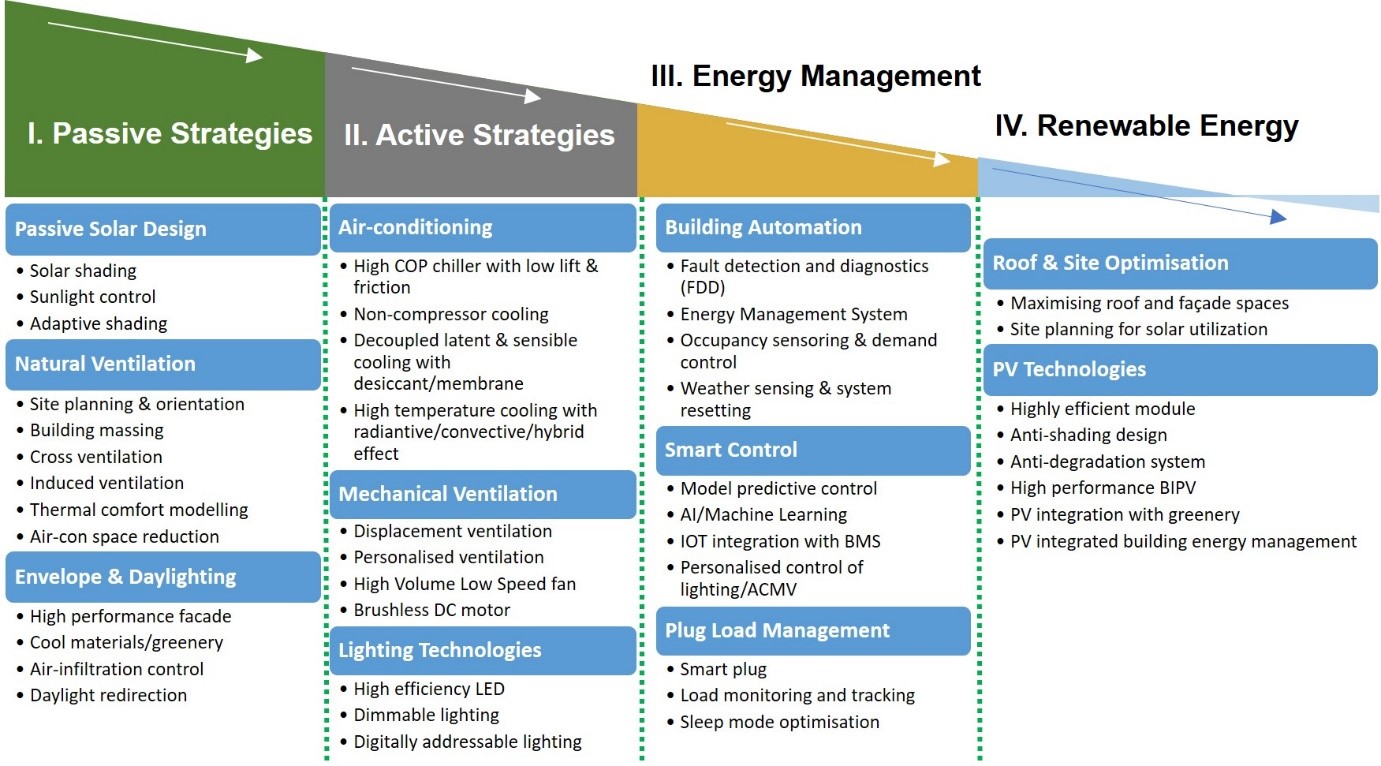 Figure 1 – Examples of Super Low Energy (SLE) Technologies
Eligibility
The Challenge Call is open to all research institutions and institutes of higher learning, technology suppliers, system integrators and consultants. They may submit their proposals either individually or as a consolidated proposal, to address the challenges of the project.
Both local and foreign enterprises (registered in Singapore) and research institutions, including start-ups are welcome to participate.
The technologies proposed shall help to achieve energy savings of at least 20% better than the best in-class technology (best-in-class refers to commercially available technology that has an energy performance pegged to the BCA Green Mark Platinum rating).
All shortlisted proposals will be invited to be further developed into full proposals and be consideration under the GBIC funding support.
Evaluation Criteria
The following criteria will be considered by the Evaluation Panel appointed by BCA and DBS for proposal evaluation:
a) Innovation
Technologies and/or solutions must be innovative and have not been deployed in large scale projects.
b) Performance
The technologies must be able to achieve at least 20% energy savings over the best in class counterparts, while not compromising other performances such as delivering good IEQ.
c) Cost Effectiveness
Recognising that new technologies and/or solutions may have a cost premium, the energy and manpower savings from operational costs should be able to offset the upfront costs involved. A 5-7 year payback would be considered reasonable and cost effective.
d) Ease of Implementation and Integration
Technologies and/or solutions should not require additional infrastructure to support its implementation. It should be easily "plug and play" with less resources required.
e) Ease of Maintenance
Technologies and/or solutions demonstrated should result in savings in terms of frequency of maintenance and lower maintenance cost. In addition, it should also consider ease of access and the scope of maintenance should be less complex.
f) Scalability
Feasibility of commercializing this technology on a large-scale basis shall be taken into consideration. This shall include plans to replicate the technologies and/or solutions to existing building portfolio and overseas projects.
Rights of Awarding
BCA and DBS Bank Ltd reserve the right to select proposals to be included into the development of the GBIC-Demo proposal. For the avoidance of doubt, BCA and DBS Bank Ltd reserve the right not to select any proposals.
Timeline
Stage 1
Expression of Interest and Scheduled Site Visit:
All interested participants should email to BCA_Challenge_Call@bca.gov.sg to register for the site visit on 9 Sep 2019@1000hrs. Only registered participant will be allowed to the site visit due to the need for security clearance, and to participate in the challenge call.
Site Visit Address: 135 Bukit Timah Road, Singapore 229837
Stage 2
After site visit, interested applicants should:
(i) Complete the Challenge Call application form (Annex A), and
(ii) Attach the required supporting documents such as design and technical specification, product brochures, past/on-going project references, etc,
Submit (i) and (ii) via email to BCA Green Buildings Innovation Cluster (GBIC) Secretariat, BCA_Challenge_Call@bca.gov.sg by 9 Oct 2019 at 1700 hours (Singapore time). All late submissions will not be entertained.
Shortlisted proposals will be informed and invited to present their proposals to the evaluation panel on 9 Nov 2019. They will be informed of the venue and time of the presentation by 31 Oct 2019.
Stage 3: (for shortlisted proposals in Stage 2)
Shortlisted applicants will be notified and invited to form partnership with the respective project owners to jointly develop the full GBIC-Demo proposal. Project owner will submit the GBIC-Demo application to BCA for consideration.
Contact Person
For further enquiries on this challenge call, please contact us at noel_chin@bca.gov.sg or majid_sapar@bca.gov.sg
Annex A - Application Form for BCA-DBS Joint Challenge Call for Demonstration of Innovative Energy Efficient Solutions
Annex B - Fact Sheet for BCA-DBS Joint Challenge Call for Demonstration of Innovative Energy Efficient Solutions
-----
[1] GBIC is a one-stop integrated research, development and demonstration (RD&D) hub to experiment, exhibit and exchange knowledge of emerging energy-efficient building solutions with industry stakeholder. It is administered by Building and Construction Authority (BCA) with funding support from National Research Foundation (NRF).