Keppel Bay Tower - Singapore's 1st Commercial Building Awarded with BCA's Green Mark Platinum (Zero Energy) Certification
By:
Guang Yu
17:48:09 22/02/2023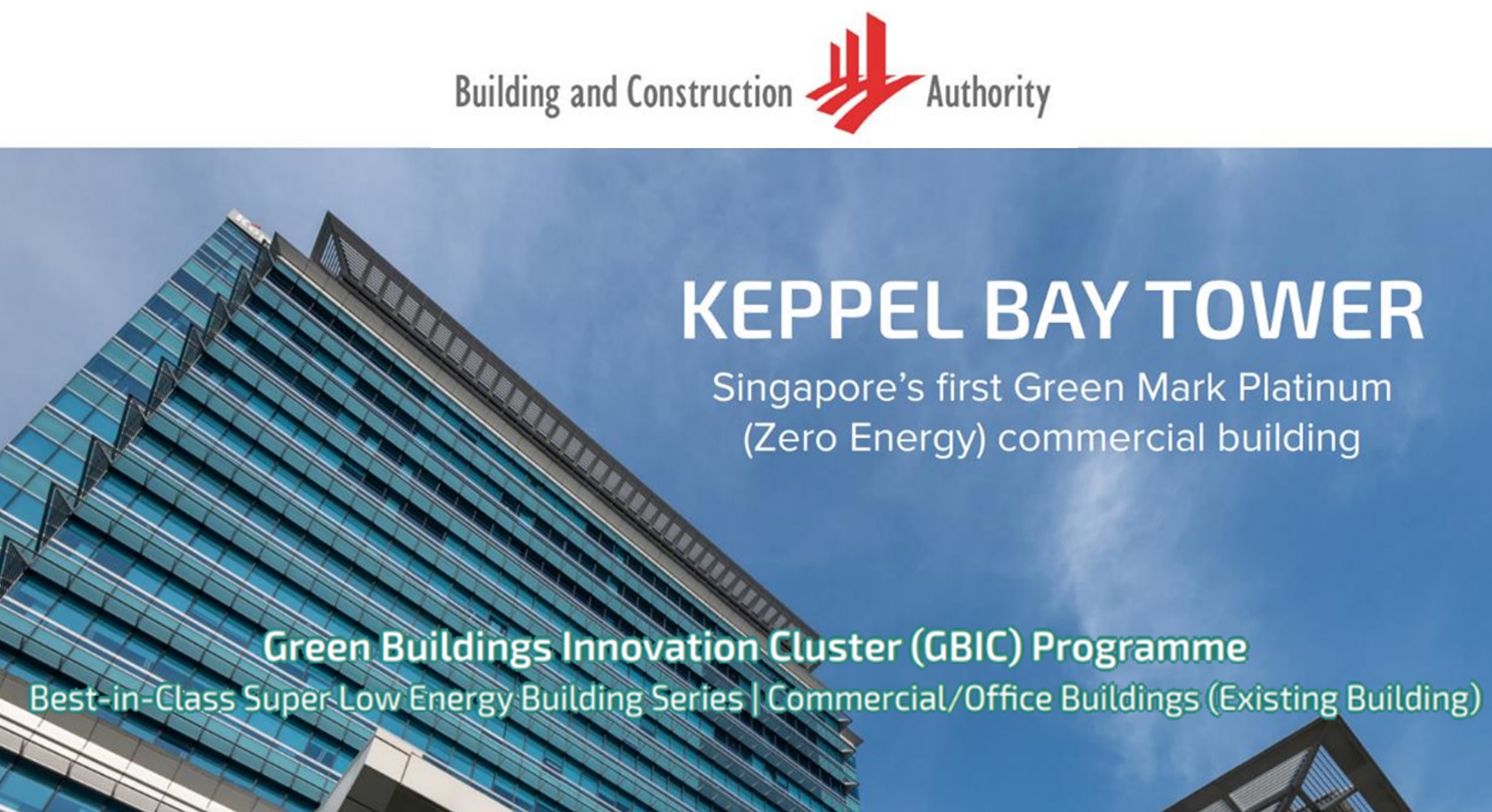 In collaboration with the industry, we are developing a series of publications on High-Performance Super Low Energy Buildings. These publications will help to raise awareness and facilitate knowledge sharing on green building solutions.
Keppel Bay Tower (KBT), project supported under BCA's Green Buildings Innovation Cluster (GBIC) programme, marks a significant milestone in Singapore's green building journey. It is a prime example of how an existing high-rise commercial building could be upgraded to be net zero.
We hope that this publication on KBT, together with the subsequent publications, will be a useful and valuable resource for all built environment stakeholders in Singapore and the region.

Find out more about KBT here.