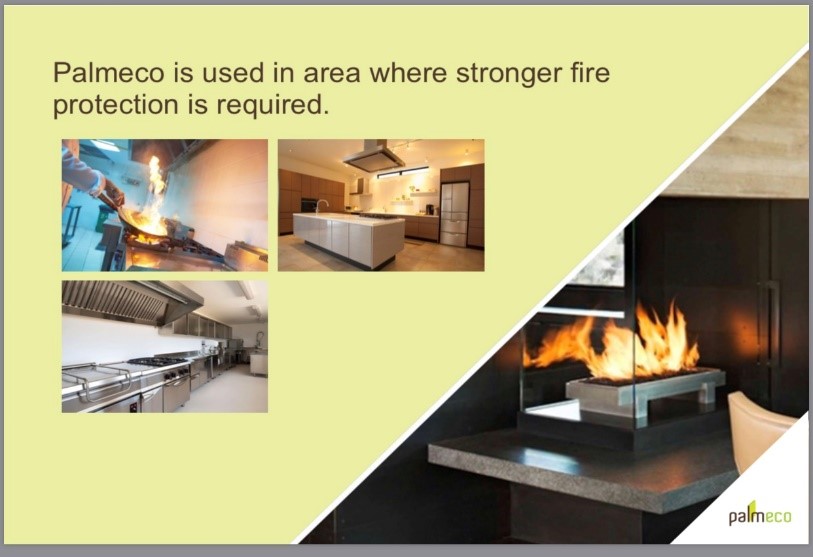 PalmEcoTM Master Board
Technology Category:

Facade and Envelope
Technology Supplier:

Facade Global Master Pte Ltd
Originated From:

HONG KONG (SAR)
Suitability in Existing Building/New Development:

Existing Building , New Development
Suitability Climate Zones

Hot and humid , Hot and dry
Last Update Date

03/30/2019 08:43:13
Technology Keywords

Ceiling, flooring, roofing, internal walls and partitions, fire rated, non-combustible
Technology Description

PalmEcoTM Master board is the new building board that delivers four performance advantages – high fire resistance, high moisture resistance, superior acoustic properties and high impact performance. This revolutionary and robust building material is ideal for a wide range of applications.




Estimated Life Time

20 years
Estimated Lead Time

0 month
Technology Features

PalmEco Master board is a versatile Class A1 building board that complies with BS476 Part 4: 1970 and has been tested for strong fire protection performance.




Technology Advantages

•

Moisture resistant
•

Fast and easy installation
•

Good thermal and sound insulation
•

Light in weight
•

Easy installation of E&M services
•

Biological and chemical resistance
•

Fire protection
•

Easy to decorate
•

Good sound insulation




Technology Limitation

NA